Information regarding your booking
Thank you for choosing us as your rental car partner! Here you will find everything you need to know now.
Rental agreement and Terms and Conditions
Feel free to view the rental agreement and a summary of our terms and conditions in advance for further details.
Pickup and drop off times
Pickup of car on first rental day from 08:00 onwards.
Drop off of car on last rental day until 16:00. Late returns will be
fined with N$ 500 for every started hour.
Exceptions only after timely, written and confirmed arrangement with Kalahari Car Hire.
Payment
The full price is due upon pickup of the car.  We currently do NOT require any partial payment in advance in order to secure your booking. We accept bank transfer, Visa/Master credit cards, cash in N$ or ZAR. For cash payments in foreign currencies additional 3% handling fee will be charged. Deposit/excess amount will be blocked on the renter's credit card at pick up of car. In addition, credit card details will be noted on the rental agreement as surity in the event of loss or damage.
Kalahari Car Hire CC
First National Bank Namibia
Acc.: 62268628420
Branch Code: 280679
Swift Code BIC: FIRNNANX
Cancellation
We do not charge cancellation fees at the moment. Please let us know as soon as possible should there be any changes to your travel plans.
Insurance options
Standard excess for type 6/7 (Toyota Hilux) N$ 30 000.00 @ N$ 0.00 per day
Standard excess for type 8 (Nissan Navara) N$ 40 000,00 @ N$ 0,00 per day
Reduction of excess to 50% @ N$ 150.00 per day
Reduction of excess to 0% (2 tyres & glass included) @ N$ 400,00 per day
(Reduction only possible from rental period of min. 11 days)
Deposit/excess amount will be blocked on the renter's credit card at pick up of car.
Kalahari Car Hire does not offer any comprehensive insurance options. Even with a reduced excess of 0%, damages caused by gross negligence must be paid in full by the renter.
Damage caused by gross negligence is not covered (even NOT with reduced deductible).
For example driving…
– through deep water
– through low tide areas
– through/between/over thorn bushes
– cross country/off road
– in evening/dawn, at night on national roads
– overturning of the car
Recovery costs within Namibia are covered provided the area is accessible by a normal towing service.
See rental agreement for details.
*Insurance costs and conditions are subject to change.
Restricted areas in Namibia
Some areas may not be entered with our rental cars and are excluded from insurance coverage and recoveries. This is because the risk of damage or total loss is too great. Furthermore, these areas are not accessible by a regular towing service. Here are a few examples:
See rental agreement for further details.
Crossing borders
You are generally allowed to drive to Botswana, Zimbabwe (Victoria Falls and Hwange Park), Zambia (Victoria Falls) and South Africa.
Border and liability costs have to be paid additionally at the respective borders by yourself.
Recovery costs to or from neighboring countries / outside Namibia are NOT covered. Details see rental contract.
Botswana
Enter Botswana's national parks and surroundings only AT YOUR OWN RISK. Botswana is partly very sandy and the roads can be flooded by a lot of water. Especially in Botswana's national parks (Chobe, Moremi). There are two roads that lead through the Chobe:
– Sandridge (very sandy and difficult to drive) – only at your own risk
– Marchridge (easier to drive) – preferred route
Zambia
Driving through Zambia is difficult in the sense that you need a so-called police clearance for the car. Unfortunately, we cannot assure that we can get this in advance.
Other
Furthermore, we would like to point out that plastic bags are not allowed in any of the Namibia Wildlife Resorts (NWR) national parks.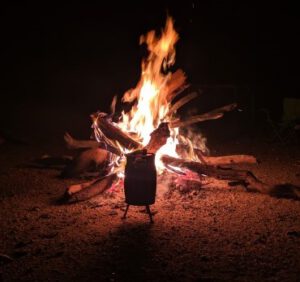 It is strictly forbidden to put any cooking utensils on the open fire.
Penalties of N$ 2.000,- are to be paid in case of disregard.
We are happy to provide a tripod pot (potjie) on request for cooking on open fire.
How to open a standard roof top tent
How to close a standard roof top tent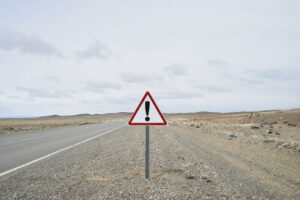 Driving on the left hand side, unpredictable gravel roads and breakneck road users can be a particular challenge…